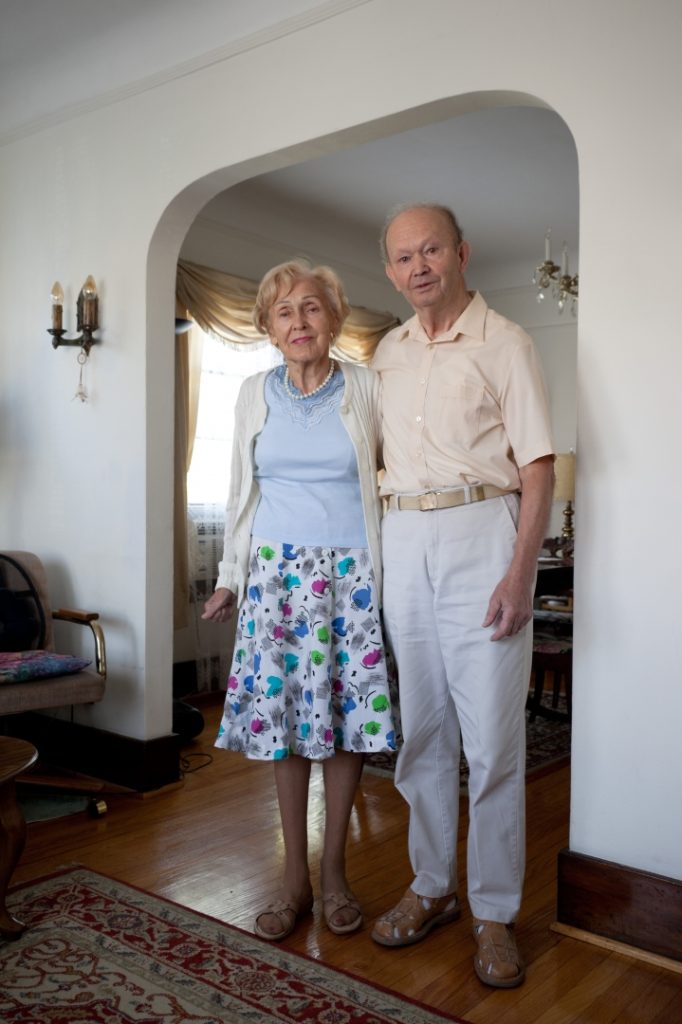 Kazimiera and Stefan Lehki, photography by Tomek Zerek
It all started with Kazimiera's mother, born in Ohio in 1922. At the age of 10 she came back with her parents to Poland. Her daughter, Kazimiera, was born in Bydgoszcz. In 1967, Kazimiera Lehki's mother came to the US again, to visit her brother living in Hamtramck. After twenty years she managed to bring her daughter, Kazimiera, and her son-in-law, Stefan, to the US.
Kazimiera Lehki came to America with her younger son in 1987. Four years later, in 1991, her husband, Stefan, came to her with their older son. In Poland Stefan Lehki worked in the aviation industry, Kazimiera was an economist. At first she worked in accountancy, then she looked after children. As an expatriate, Stefan Lehki worked at the K-Automation factory and Kazimiera was a childminder and carer for the elderly.
---

Interviewed by Anna Muller in July 2014 in Hamtramck.
"Here we live like in Poland"