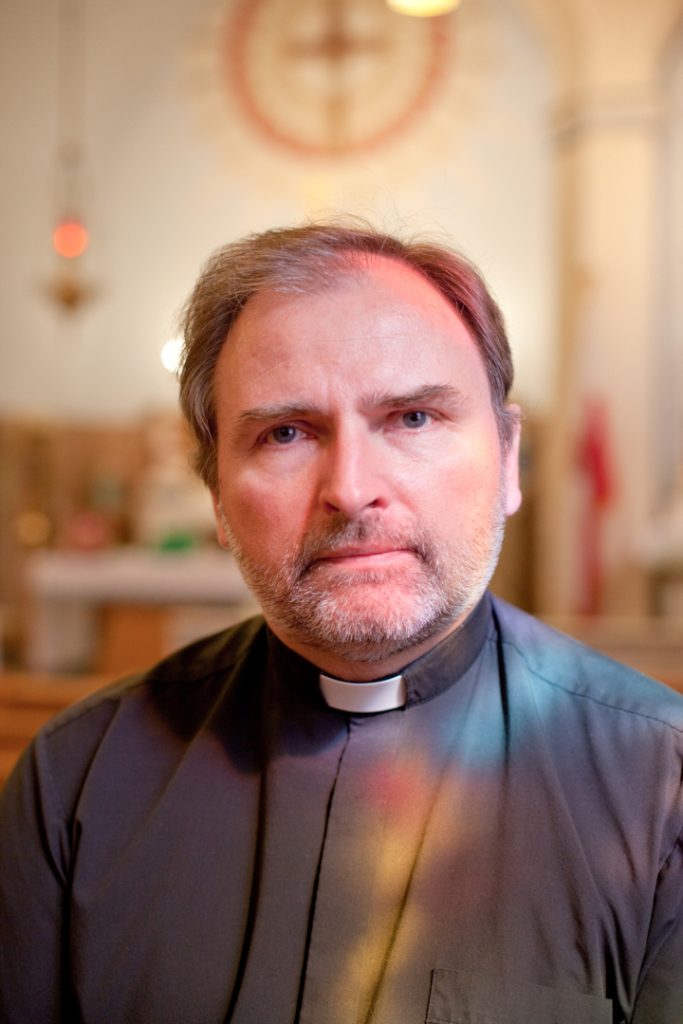 fr. Jarosław Nowak, photography byTomek Zerek
Father Jarosław Nowak was born and raised in Kluczbork. In 1990, he graduated from theological college in Kazimierz Biskupi and began his ministerial service. One year later he left on a mission to Norway.
When he left the Roman Catholic church, father Jarosław Nowak commenced his service in the Polish-Catholic church in Strzyżowice, in the krakowsko-częstochowska diocese. At the same year, he completed post-graduate studies, faculty of administration, at Silesia University. His major was administration and management. During his pastoral service in Strzyżowice he also worked at the HR department of a hospital in Katowice.
In 1999, he was delegated to work in the US. He spent the first three months of his emigration in Scranton, Pennsylvania. Since December 2002 he has been living in Hamtramck. He has a wife and two sons.
---
Interview by Anna Muller on 14th August 2015 in Hamtramck..
Leaving the Roman Catholic Church

Joining the Polish National Church