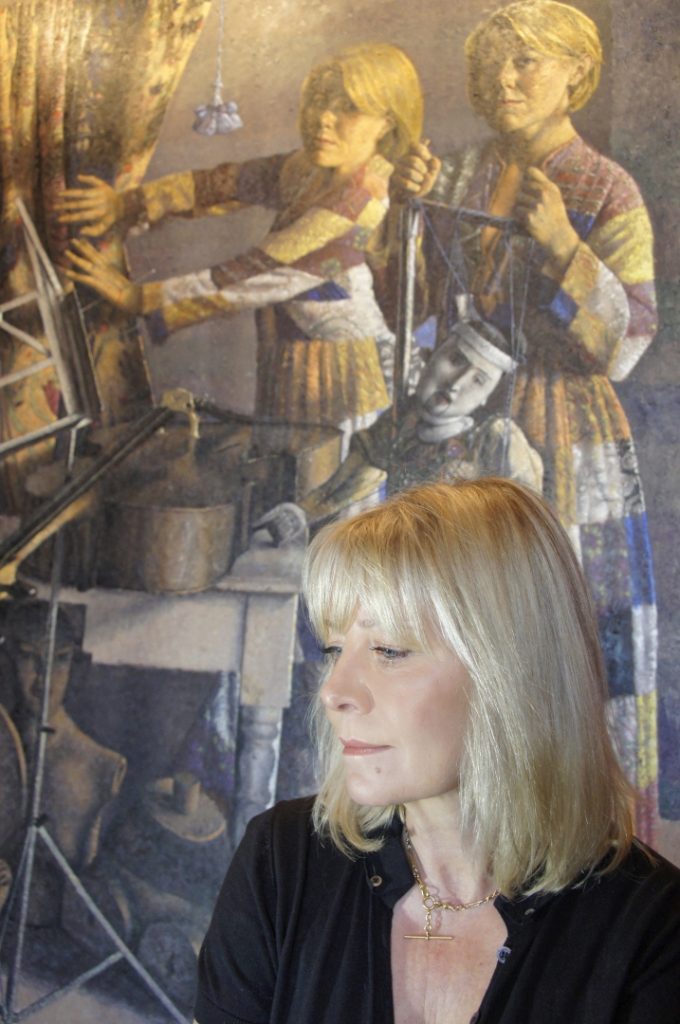 Małgorzata Dobrowolska was born on 2nd June 1958 in Kamienna Góra. She graduated from the Academy for the Dramatic Arts in Wrocław. She made her debut in Wrocław, at the Polish Theatre.
In March 1981 she emigrated to Australia. One year later she played the role of Dionysus in a play titled "The Bacchae" at a theatre in Sydney. Her performance as Nina in "Silver City", a film about the post-war emigration of Poles to Australia, was nominated to the Australian Film Institute award in "The Best Actress" category. In emigration Małgorzata Dobrowolska played in films, TV shows, theatre and also worked in the radio.
At the end of the 1990s she came back to the Polish screen starring in films by Jerzy Stuhr and Przemysław Wojcieszek. In 2007, the T-Mobile New Horizons International Film Festival in Wrocław featured a review of her artistic output.
Today Małgorzata Dobrowolska lives in Sydney
---
Interviewed by Edi Pyrek in 2011 in Sydney.
Holiday marked by political asylum
Holiday marked by political asylum
Unfortunately, back then nobody kept their passports at home, so we had to ask for permission to leave Poland and go to Australia. We couldn't just leave for Australia, we had to travel to some neutral country first, so we pretended that we are going on holiday to France. We stayed in Vienna and we went to the Australian Embassy in Vienna. It turned out that many Poles had the same idea at the time, so we had to wait a long time. We had to spend eight months in Austria, waiting to get Australian visa but luckily, we made it. And I do mean that we were lucky because an actress is not such an attractive profession as an engineer or an architect. Fortunately, the person who interviewed us wanted cultural personalities to have... to have a chance. So, after eight months in Austria, we arrived to Australia.
Last day in Poland, and first in Australia
Last day in Poland, and first in Australia
I remember the last day in Poland very well. It was 31 July, someone drove us to Vienna, I remember the beautiful mown fields, the smell of a true summer, I remember that I was looking through the back window thinking that this might be the last time that I see these Polish fields and feel this smell, fortunately, this was not the case. I remember the first day in Australia perfectly, because when we left the plane, it was still quite a warm day, but suddenly everything turned out to be different. Different light, different smell, everything was basically very foreign. I realised that I had no one there, that I didn't know the language, that I didn't have any family, friends, I couldn't imagine, for example, that one day I could bump on the street on someone that I knew. I was looking through the windows in people's houses and I imagined that there were families sitting inside, that had normal lives, that they were cooking lunch and talking. The beginning was unbelievably hard, because you come to a country with only one suitcase and I think that we had exactly ninety-eight dollars. But they were American dollars, and the Australian dollar was stronger then. It wasn't very cheerful. So the beginning is always very lonely. Incredibly lonely, you feel extremely alone. Back then in Poland, the martial law had been already introduced, so there was no contact with the family as well, and... my brother was interned and the letters were censored, you couldn't make any phone calls, so the loneliness was unbelievable. So after a dozen of days spent crying, I decided that I needed to bring myself to action, head to the city and try to arrange my life somehow.
A divine role, the beginnings of a career in a new country
A divine role, the beginnings of a career in a new country
Well, and after that all just went smoothly. The same year I got my first job in a theatre, I got the lead part in the theatre even though I didn't speak English. I was fortunate because the Australian director who had been living in Germany for a couple of years really appreciated Polish theatre and wanted to employ somebody different to play the god in a play by Euripides. And he really enjoyed my accent, so I promised him, I gave him my word that I'll learn everything and that I can manage and, so he gave me the role that practically changed my life in that country. And it was terribly difficult because I had to translate every single word using the dictionary to know what I was saying but I made it. I got excellent reviews, and this is how I ended up making films.
A visit to free Poland
So, I went to Poland for the first time since my departure and I was looking at the fields of wheat already cut. I went there after nine years and straight from the airport I went to the sejm. I witnessed the first session of the Polish sejm after new, democratic elections. It was just an amazing experience, it was wonderful because I had thought that the system won't fall for the next twenty years and it turned out that after ten years you could have something that... that we all had been dreaming of, and I was sitting in the Polish sejm. It was just unimaginable. I was observing a historical moment that... I had thought it will never happen and suddenly I was seeing it with my very own eyes.
Emigration as a test of oneself
"I had to leave everything and save it to the memory"
Encrypted letters from Poland
"My Polishness will always remain a part of me"
"My Polishness will always remain a part of me"