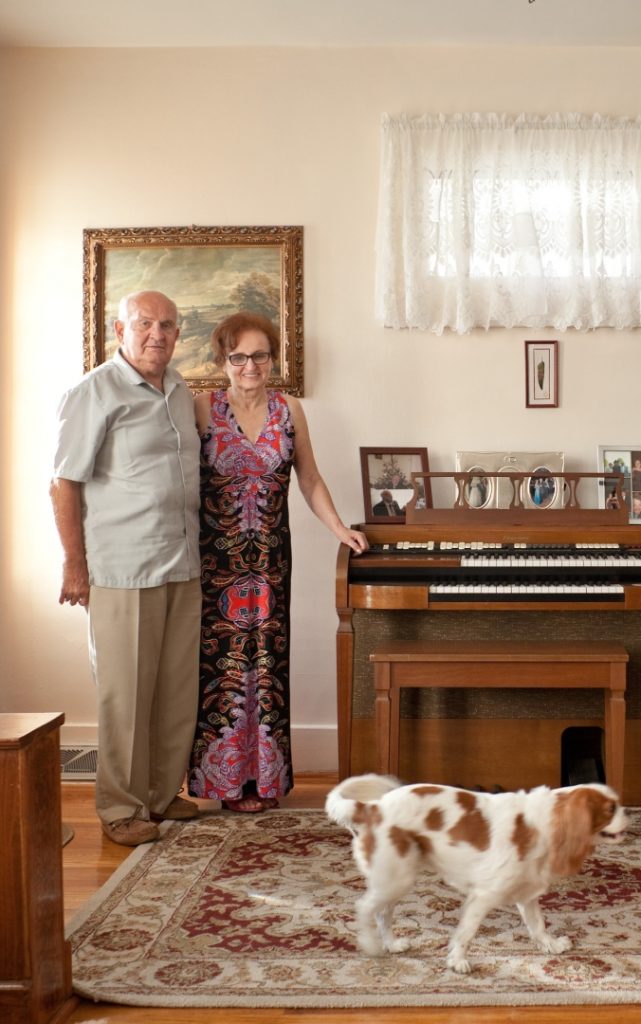 Mr and Mrs Grabas, photography by Tomek Zerek
Mr and Mrs Grabas come from Wrocław. They came to the United States in the 70s to visit some friends. After living in New Jersey, they moved to Hamtramck in 1981. In the US, Maria has worked in national councils and at a construction company.
The Grabas have one daughter, Barbara, who carries on many Polish traditions – she is very active in many folk groups. Barbara met her husband, Greg Nowakowski, in a dance troupe for the children of Polish diaspora, where they were learning folk dances.
---
Interview by Anna Muller, Hamtramck, 2015