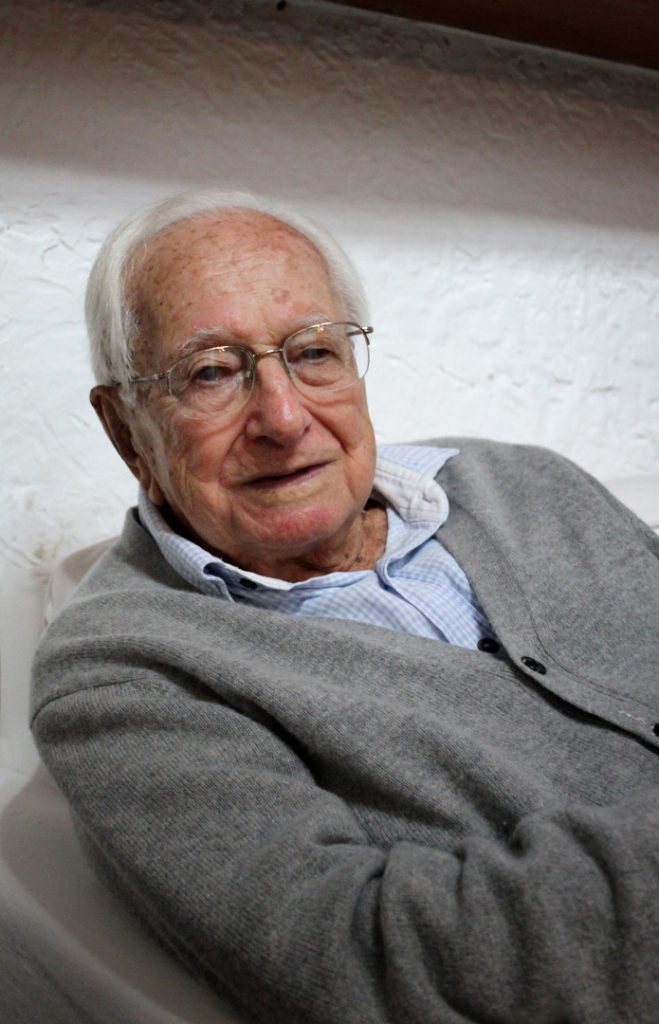 Władysław Dzięciołowski photography by Aleksandra Pluta
Władysław Dzięciołowski was born on 18th July 1920 in Lviv, where he studied at the Foreign Trade Academy. He took part in the defence of Lviv in September 1939 fighting in the Academic Legion. At the end of 1939, he decided to join the Polish Army organized in France by general Władysław Sikorski.
His route to France led through Romania and Hungary. When he illegally crossed the border with Romania, he was detained by the Bolsheviks and sent to north Ural mountains. For over a year he worked in a labour camp in Ivdel. After announcement of the Sikorski-Mayski agreement, he joined the Polish Army established by general Anders
. Władysław Dzięciołowski set off from the Ural Mountains and headed south, to Persia, Palestine and Egypt. Władysław Dzięciołowski was a radio operator and the commander of a platoon. After arriving in Italy via Egypt on board of MS Piłsudski, he took part in the fights over Rome, also known as the Battle of Monte Cassino.
When the war ended Władysław Dzięciołowski settled in the UK. In 1948, after demobilization of the Polish Army, he left from the Southampton harbour to Argentina. He reached the Buenos Aires harbour on 2nd April 1948, at the age of twenty-eight. After twenty-four years he moved to Brazil, where he worked as an auditor for IBM.
Władysław Dzięciołowski died on 22nd March 2016, 10 months after this interview.
---
Interview by Aleksandra Pluta on 4th May 2015 in Petrópolis.
Fights for Lviv and being sent to the Ural Mountains

Working in the labour camp in Ivdel

"We thought that when the war ends we'll come back home, to Lviv"

Palestine – little Poland

"The Red Poppies on Monte Cassino"

Learning and giving Spanish lessons

Little luggage to South America